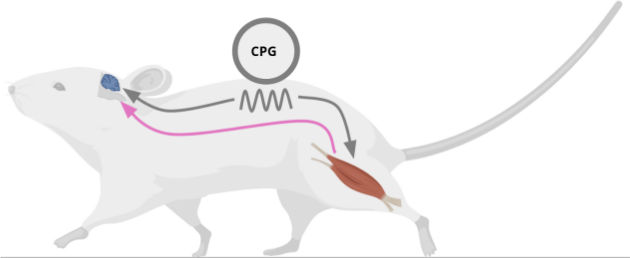 Brandon Stell and Céline Auger, from the team Cerebellar Neurophysiology, along with Marin Manuel, from the team Motor Neurons & NeuroMuscular Junctions, both part of the SPPIN, have been awarded an ANR grant for their project on "Integration of spinal sensorimotor information in the cerebellar cortex during locomotion".
The two teams will combine their expertise to break the sensorimotor loop of a simple locomotion behavior into individual sensory and motor components and use electrophysiology and 2-photon imaging to understand how individual components of the behavior are processed by populations of cells in the cerebellar microcircuits. They will use this knowledge to then study how the individual components are combined in the cerebellum of awake mice running on a treadmill.
This project is funded for 48 months, and the project coordinators are hiring a post-doc with strong 2-photo or in vivo electrophysiology experience. Interested candidates should contact Brandon Stell and/or Marin Manuel.