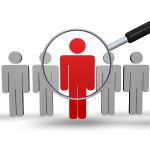 A post-doctoral position is available at the Paris Descartes University, Paris, France in the "Motor Neurons and Neuromuscular junctions Laboratory" to investigate the role of synaptic connectivity on degeneration of spinal motor neurons in Amyotrophic Lateral Sclerosis (ALS). We will tackle this issue on mouse models of ALS by combining interventions using new viral vectors and cutting-edge in vivo electrophysiological methods for intracellular recordings of spinal motor neurons.
Applicants must hold a PhD and have a strong background in electrophysiology. Good knowledge in molecular and cell biology would be appreciated. The initial appointment is for 18 months with possible extension.
The lab is located in the Saints-Pères campus of the Paris Descartes University in the nice area of Saint-Germain des Prés (in the center of Paris).
Applications and inquiries should be sent to Dr. Daniel Zytnicki (daniel.zytnicki@parisdescartes.fr). Applicants must provide a motivation letter, an extensive CV and one letter of recommendation.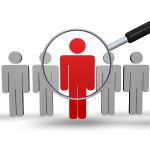 Call for candidatures in molecular, cellular and systems neuroscience
Application deadline : October 15th, 2018
The Saints-Pères Paris Institute for the Neurosciences (SPPIN, https://www.sppin.fr/ ) invites applications for a new research group, of either a young or established researcher who wishes to start a new team. The appointee will join the newly formed CNRS (French National Center for Scientific Research) SPPIN lab located at the Paris Descartes University. The appointment offers lab space in a dynamic environment, with substantial core facilities and collaboration opportunities at the local, Parisian, and European level.
The research vision of the SPPIN includes developing electrophysiological, (opto-)genetic, and optical approaches with a strong, but not exclusive focus on non-linear microscopies to conduct basic research in biophysics, neurobiology, neurophysiology and behavioral neuroscience. Research topics range from the molecular to the systems level and include investigating neuronal, glial, and circuit function in both in vitro and in vivo preparations. We are looking for new teams with complementary interests to the current lines of research at the SPPIN.
Located at the Saints-Pères Biomedical Sciences Site of the Paris Descartes University in the heart of Paris, the SPPIN is embedded in the rich Parisian scientific community. It is well equipped with state-of-the-art, on-site experimental infrastructure, including time-lapse, confocal and super-resolution microscopy, flow cytometry, biochemistry and a new 2,000-cage mice facility with state-of-the-art surgery, stereotaxic injection and behavioral capacities. 80 m2 lab space are available and typical start-up packages amount to 80-100 k€. The appointee will benefit from the highly-collaborative approach within the SPPIN. Young researchers will be supported in seeking further kick-off funding from French and European funding agencies (e.g. ATIP-Avenir, CNRS Momentum, ERC Starting Grant) and be supported by a mentoring scheme.
For applications we request: (i) a cover letter including a statement of motivation, (ii) a curriculum vitae, (iii) a concise statement of research (3-5 pages) as well as, (iv) the names and addresses, including emails, of at least three academic references. Applications should be sent to : sppin.recruitment@parisdescartes.fr. Application deadline is October 15th 2018, candidates selected for interviews will be notified by the end of October, auditions will be held in November and the successful candidate(s) will be notified in December 2018. The selection process will be supported by an international scientific advisory board.