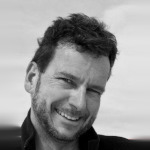 Martin OHEIM, CNRS research director and director of the SPPIN, has been awarded the 2021 Sackler Prize and has just been selected as IAS Sackler Distinguished Scholar at Tel Aviv University in the new cross-faculty research center for Light-Matter Interactions. He has been honoured for his work on non-linear microscopy and deep-tissue imaging.
The Mortimer and Raymond Sackler Institute of Advanced Studies promotes and supports visits at Tel Aviv University by eminent experts in different academic fields from outside the University.
Candidates are selected, by the IAS board members, on the basis of prominence in innovative and essential fields in scientific and academic development, while special priority is given to those areas in which collaboration between an IAS visitor and an existing research group at the University will be most beneficial.
IAS Distinguished Scholars can be invited for a period of either 1-2 weeks or 1-3 months and are expected to deliver a few lectures during their visit.
IAS Distinguished Scholars are free to carry out their own research at the University, to collaborate with other researchers in joint work, or to participate in any way they see fit in the life of the University. Many visitors have chosen to give a few lectures in their field of expertise. The lectures are frequently the highlight of the semester and attended by academics from all over Israel.

Discover the complete list of « IAS Sackler Distinguished Scholar » 2021-2022