France LAM, IBPS, Imaging platform, Sorbonne Université
SPPIN's webinar 2023, 2 march at 10h in room R229 and online – Ask link to a SPPIN member.
Use and applications of the Phaseview alpha3 light-sheet microscope on an imaging facility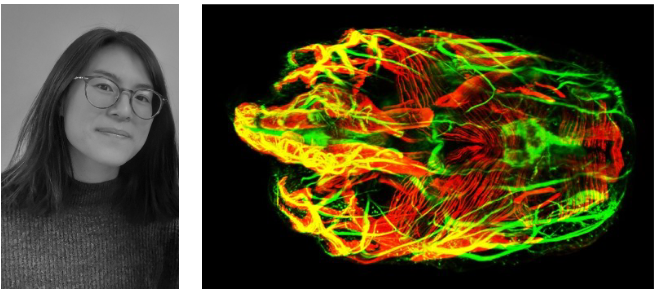 Keeping the integrity of the 3-D organization of tissue is crucial for understanding biological events in their natural habitat. Imaging facilities have more and more demands for applications aiming at imaging thick sample such as embryos, organs, or organoids. This means that engineers have to acquire new expertises and the equipment must be adapted for this specific domain of imaging.
At the IBPS imaging facility, we work on the sample preparation, especially on the clearing procedure in order to circumvent the sample opacity. We are also equipped with a light-sheet system : the Alpha 3 from Phaseview. This machine gives us the possibility to acquire images from several types of biological objects, both in terms of their differing size and shape. The resolution in xyz and its configuration are relatively simple, flexible and also adapted for our applications.
In my talk, I will give you an overview of how we have organized our activity around this technology and I will present some applications.
Host: Martin Oheim