SPPIN's webinar 2022, 28 June at 10h, online – Ask link to a SPPIN member.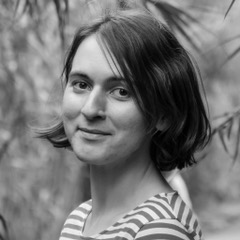 Anna Meshcheriakova, Weizmann Institute of Science
Elucidation of SARAF role in the multifactorial regulation of store-operated calcium entry
The process of store-operated calcium entry (SOCE) has rapidly gained interest of scientists since its first description in 1980's. Among multiple proteins that participate in the fine-tuned regulation of SOCE, SARAF was originally characterized as a negative modulator, decreasing the amount of calcium that enters cellular cytosol during SOCE. However, several further works on SARAF pointed to the mixed effect it had on calcium entry. Moreover, acting in a calcium-dependent manner, SARAF does not display any calcium-binding domain, making its mechanism of SOCE regulation even more enigmatic. In an attempt to elucidate the molecular mechanism underlying SARAF impact on SOCE, I discovered that SARAF effects on SOCE measured by patch-clamp recordings and calcium imaging are prone to a large variability that reflects the work of the multicomponent SOCE machinery and emphasizes the non-linearity of SARAF interaction with the key SOCE participants.